Investors Resources
The metro Atlanta area is extremley attractive for investors.

If you are thinking of investing in real estate

contact us

today and to recieve
"The Millionaire Real Estate Investor" or "
HOLD: How to Find, Buy, and Keep Real Estate Properties to Grow Wealth" - two best-sellers and a must read to any real estate investor.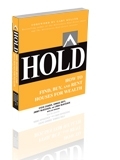 Take HOLD of your financial future!
Learn how to obtain financial freedom through real estate. The final book in Gary Keller's national best-selling Millionaire Real Estate Investor trilogy teaches the proven, reliable real estate investing process to achieve financial wealth:
1. Find – the right property for the right terms and at the right price.
2. Analyze – an offer to make sure the numbers and terms make sense.
3. Buy – an investment property where you make money going in.
4. Manage – a property until it's paid for or you have a large amount of equity to leverage.
5. Grow – your way to wealth and financial freedom.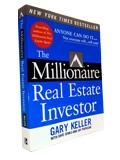 "This book is not just a bargain, it's a steal. It's filled with practical, workable advice for anyone wanting to build wealth."—Mike Summey, co-author of the bestselling The Weekend Millionaire's Secrets to Investing in Real Estate
Anyone who seeks financial wealth must first learn the fundamental truths and models that drive it. The Millionaire Real Estate Investor represents the collected wisdom and experience of over 100 millionaire investors from all walks of life who pursued financial wealth and achieved the life-changing freedom it delivers. This book--in straightforward, no nonsense, easy-to-read style--reveals their proven strategies.
The Millionaire Real Estate Investor is your handbook to the tried and true financial wealth building vehicle that rewards patience and perseverance and is available to all--real estate. You'll learn:
Myths about money and investing that hold people back and how to develop the mindset of a millionaire investor
How to develop sound criteria for identifying great real estate investment opportunities
How to zero in on the key terms of any transaction and achieve the best possible deals
How to develop the "dream team" that will help you build your millionaire investment business
Proven models and strategies millionaire investors use to track their net worth, understand their finances, build their network, lead generate for properties and acquire them
The Millionaire Real Estate Investor is about you and your money. It's about your financial potential. It's about discovering the millionaire investor in you.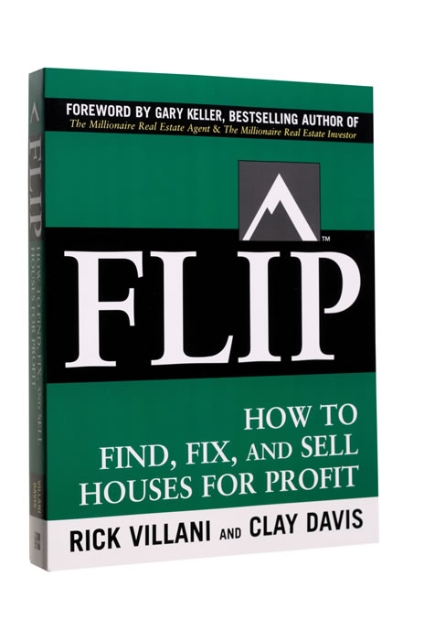 FLIP, the third book in the National Bestselling Millionaire Real Estate Series (More than 500,000 copies sold!)
FLIP provides a detailed, step-by-step process to analyze each investment, identify the best improvements, accurately estimate the costs and intelligently oversee the construction. It takes out all the guess work and almost all of the risk.
FLIP extends the national bestselling Millionaire Real Estate series with a step-by-step guide that is quickly becoming "the model" for successfully finding, fixing and selling investment properties for profit.
Based on their involvement in over a 1,000 flips, Rick Villani and Clay Davis walk you through the proven five-stage model for successfully flipping a house:
FIND: How to select ideal neighborhoods, attract sellers, and find houses with investment potential
ANALYZE: Identify which improvements to make and analyze the profit potential of any house
BUY: How to arrange financing, present the offer, and close on the purchase
FIX: A 50-step, easy-to-follow plan for fixing up houses that keeps you on time, in budget and assures top quality
SELL: How to add finishing touches to quickly sell for maximum profit